Honeywell T10
Smart Thermostat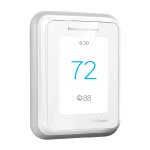 ---
Prioritizing comfort where it matters most
Get more than a smart home – sense the temperatures in the rooms you want for improved home comfort. The T10 Pro Smart Thermostat is simple to install and use with an intuitive touchscreen display. You'll have comfort at home, and can save energy while you're away with geofencing on the Honeywell Home app.
Location-based temperature control
Flexible programming (7, 5-2, 5-1-1, 1, Off)
Color Graphical LCD touchscreen display
Configurable daytime and nighttime backlight settings
Works with Amazon Echo, Google Assistant, and more
Stages

3H/2C Heat Pump
2H/2C Conventional

Automatic comfort in occupied rooms
Controls Humidification, Dehumidification, or Ventilation
T6 Pro Smart Thermostat
INTRODUCING THE T6 PRO SMART THERMOSTAT FROM HONEYWELL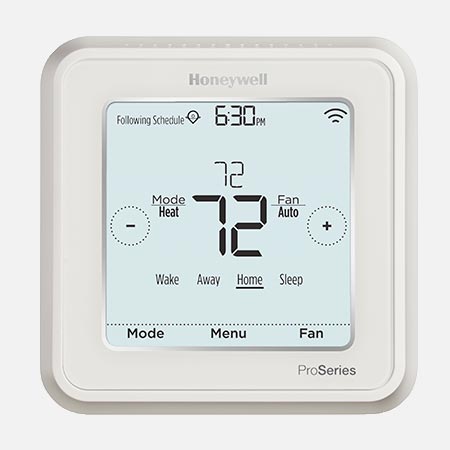 ---
The T6 Pro Smart Thermostat allows you to take comfort knowing your home temperature will always be just how you like it. It's easy to install and use and conveniently fits in with your lifestyle. The T6 Pro Smart Thermostat is ENERGY STAR® certified and you can program it based on your schedule, or let it adapt to your life as plans change. Control the T6 Pro Smart Thermostat from anywhere simply by using your smartphone or tablet: helping keep life simple and removing the guesswork, while ensuring maximum comfort when you're at home and saving you money on your energy bills.
CONNECT FROM ANYWHERE
Control the T6 Pro Smart Thermostat using your smartphone or tablet so it knows when you're coming home and can make sure your home is exactly how you like it when you arrive.
AUTOMATIC CONTROL
Geofence technology helps make you comfortable by using your smartphone's location to know when you're away and when you return.
CONNECT YOUR HOME
The T6 Pro Smart Thermostat is a Wi-Fi connected platform, designed to help make your home smarter and more comfortable than ever.
Lyric T6 Pro Programmable Thermostat
YOUR SCHEDULE, YOUR WAY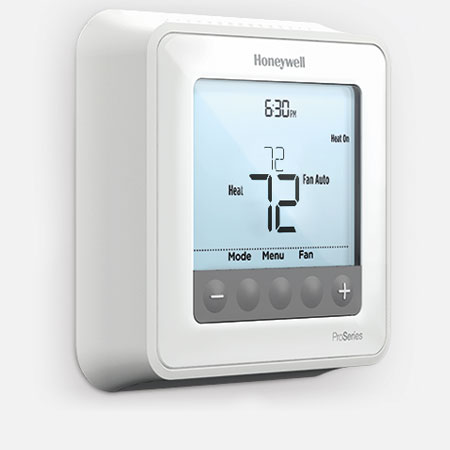 ---
People have taken comfort in our technology for over 100 years. And now you can take comfort too: in the innovative new T6 Pro 7-Day Programmable Thermostat. It's easy to install and use, and lets you schedule your heating and cooling your way, by automatically heating or cooling your home to maintain the temperature you like the most. Change it from day-to-day, just at weekends, or keep one program all week.
FLEXIBLE
With 7-day flexible scheduling, you can program your thermostat for the week ahead - and adjust it easily if your plans change.
AUTOMATIC
The T6 Pro Programmable Thermostat will automatically heat or cool your home to maintain the temperature you like most.
EASY TO USE
Simple instructions and large backlit display in either Fahrenheit or Celsius make it easy to use and keep your home comfortable all week.