Air Quality Service & Installation
Valparaiso Indoor Air Quality Services
Healthy Air System Maintenance, Repair & Install
---
LaCorte HVAC & Electric is ready to take care of all your indoor air quality service needs. Call our team when your UV air purifier, humidifier, air cleaner or dehumidifier needs repair, preventative maintenance or replacement!
We are Valparaiso's local indoor air quality system specialists, contact us when your indoor air quality system needs repair or service.
---
Learn About the IAQ Systems We Carry
Breathe Easier at Home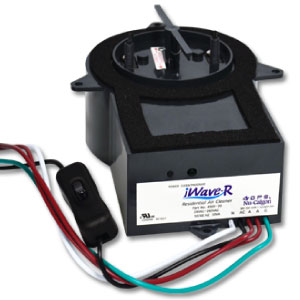 ---
iWave Repair, Replacement & Installation
With technology installed in over 100,000 applications, iWave-R is the world's first self-cleaning, no maintenance needlepoint bi-polar ionization generator designed specifically for treating air in residential duct A/C systems.
As the air flows past the iWave-R, positive and negative ions actively purify the supply air, killing mold, bacteria and viruses in the coil and living space. The ionization process also reduces allergens, smoke and static electricity, as well as controlling odors (cooking, pet, VOCs) and other particles (no more sunbeams) in the air without creating ozone or any harmful byproducts.
Learn About the iWave-R Air Purifier
LaCorte HVAC & Electric can install and service the iWave-R Air Purifier in your home. Learn more by clicking the button below.
iWave-R Air Purifier Information
UV Air Purifiers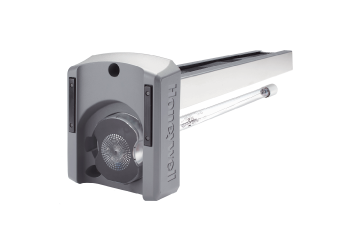 ---
A whole-house UV air purifier that removes odors, allergens and more
With today's airtight homes, odors from cooking and pets, as well as potentially harmful viruses and bacteria are trapped inside. Honeywell's New 24V UV Air Purifier with AirBRIGHT™ Odor Absorption works in your home's ductwork to remove airborne particles such as pollen and dust, as well as odors from food and pets. The air purifier's ultraviolet light addresses contaminants such as the surface mold on your air conditioning coils. With this one air purifier, you can improve the air quality and breathe easier throughout your house.
Removes potentially harmful viruses and bacteria, as well as odors from cooking or pets
Helps improve overall air quality, comfort and HVAC efficiency in your home
For both coil and air treatment
Five-year warranty
Electronic Air Cleaners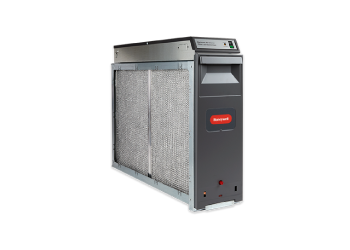 ---
An air cleaner that's low cost and low maintenance
Need an affordable solution for air cleaning? Look no further than our F300 Electronic Air Cleaner. This air cleaner works efficiently to capture up to 99% of airborne particles from the air passing through the filter and requires minimal maintenance while doing so. Simply remove the filter every 6-12 months, wash it and replace it. No replacement filters needed. Achieving cleaner air has never been easier.
3-stage filtration system
Captures up to 99% of airborne particles from the air passing through the filter
Renewable and eco-friendly
No replacement filters needed
Honeywell offers an exclusive 10-year Clean Coil Guarantee
Five-year warranty
Humidifiers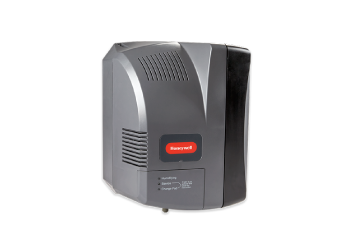 ---
Enjoy maximum comfort in your home
The TrueEASE™ Evaporative Humidifier is the perfect fit for your home. It eliminates maintenance hassles with easy-access pads and will save energy by eliminating the constant cycling of air. Once installed, this humidifier will deliver comfort throughout your entire home using your central heating and cooling systems.
The versatile design of TrueEASE™ humidifiers allows for installation in every home
Intuitive system only runs water and air when humidity is called for
Helps reduce heating bills
Installed by your heating and cooling professional into your home's central heating and cooling system
User-friendly pad access makes maintenance and upkeep easier than ever
Five-year warranty
Dehumidifier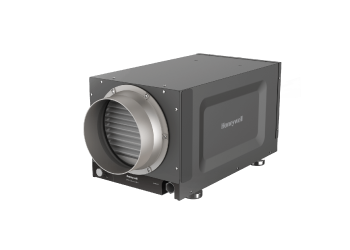 ---
Remove 65 pints of moisture per day with this whole-house dehumidifier
Moisture leads to humidity, which leads to being uncomfortable in your own home. Our TrueDRY™ DR65 Dehumidification System can help. It's a whole-house dehumidifier that can remove up to 65 pints of moisture per day from the air and replaces it with fresh, filtered air. You can dehumidify the whole house or a certain area. Everything about the dehumidifier makes it homeowner-friendly. Unlike portable units, it's not out in the open. It's also super quiet and efficient. Maintenance? Minimal. The dehumidifier drains automatically.
Removes up to 65 pints of moisture per day
Increased comfort and energy savings
Remove excess moisture from the air, delivering fresh, filtered air in the home
Less moisture in the home reduces the strain on your air conditioner
Can remove moisture evenly throughout the entire home or focus specifically on problem areas that can lead to costly renovations